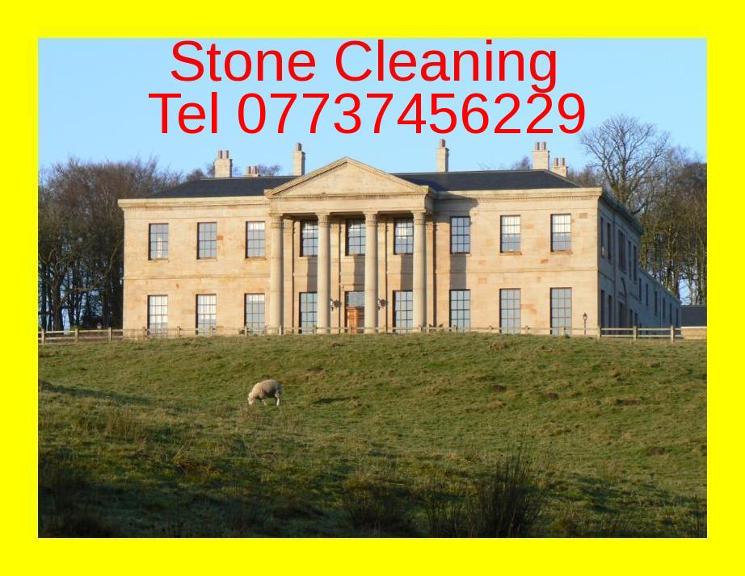 Lancashire Sandblasting gets the job done right!
About Us
Lancashire Sandblasting is a growing business that provides blast cleaning of stone and brick properties to clients throughout the Northwest of England. The company, which is based in the Blackburn / Darwen area of lancashire and was founded in 1990 and has many years experience in the blast cleaning industry.
Helping clients to bring life back into their properties as soon as possible, the company provides businesses with professional blast cleaning. With the latest equipment and expert staff, their service is intended to satisfy.
They have an expanding customer base that are located in and around Darwen, including property developers and private home owners.
Blast Cleaning, also called shot blasting,grit blasting or sandblasting is the process of cleaning various materials including wood,stone,brick and metals by propelling an abrasive at the surface using compressed
air.
We also use the doff system
Pressure Washing Blackburn
Removing masonry paint from stone/Restoration Darwen,Stone paint removal,Sandtex Removed

Sandblasting, sand blasting, sandblasting, shotblast, shot blasting,blast cleaning,skips,steel work,gates,stone and brick property houses, graffiti removal, Cumbria, Lancashire, Eden, Borders, Appleby, Barrow-in-Furness,Blackburn, Blackpool, Bradfrord, Carnforth, chorley,Carlisle, Heysham, Garstang, Kendal, Penrith, Lancaster, Leeds, Liverpool, Manchester, Morecambe, Preston, ramsbottom Rochdale, Skipton, paint removal,stone cleaning
Barley, Burnley, Barnoldswick, Barrowford, Blacko, Bracewell, Brierfield, Colne, Cottontree, Downham, Lancashire, Earby, Fence, Foulridge, Higham, Kelbrook, Laneshaw Bridge, Nelson, Newchurch in Pendle, Pendle, Reedley, Roughlee, Salterforth, Sough, Trawden, West Craven, Wheatley Lane, Winewall, Wycoller,
Qualifications
We have years of experience planning, managing, and executing construction projects of all kinds. Our team is professional and reliable, and we will work within your constraints. We always stay on the job until it's done to your satisfaction
Testimonials
Areas covered
Shot Blasting Rossendale Sandblasting Rossendale Sandblasting Barnoldswick
Shot Blasting Manchester
Shot Blasting Cheshire
Sandblasting Helmshore
Sandblasting Edenfield
SandBlasting Bolton
SandBlasting Preston
SandBlasting Cumbria
Sandblasting Crawshawbooth
Masonry Paint Stripping Rossendale
Masonry Paint Stripping Stafford
Masonry Paint Stripping Cheshire
Masonry paint Stripping Darwen
637 blackburn road Darwen, Blackburn, Lancashire | 07737456229